We are just a little bit excited to announce that we have recently signed a lease on 71 Angus Ave or "Angus Hall".
Angus Hall has been the heart of Kandos' social history, serving as everything from a dance hall to a movie theatre
Originally the first community Hall of Kandos, the building has been a movie theatre, dance hall, roller skating rink and Harley Davidson Museum and will now house our activity, including a new regional artist run space WAYOUT. Cementa offices, artist residency, community, exhibition and project/making space and a cafe are all part of our plans. This space will allow us to expand our activity from that of a festival that breaks the surface every two years to a year round program of workshops, projects, exhibitions and events that will culminated every two years in a festival celebrating Australian contemporary art and regional culture.
We do have a festival fast approaching and will be concentrating on that for the immediate but we will be moving in, cleaning up and giving space to artists to muck about with until after the festival when we will be getting down to setting the new space up in earnest.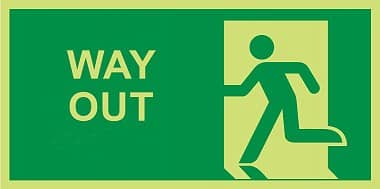 This way out
WAYOUT will be an ARI space run by regional artists but open to everyone. It will give regional artists the opportunity to the experience of ARI culture as experimental process within a community of support. It will also allow for a rich interaction with creative communities from the urban centres and other regional areas. It will also be both a community and an art space without clear dichotomy, and its management will welcome participation from non artists in the Kandos community, as a continuation of our efforts to explore a space that does not insist upon the exclusive division between 'high art' and local or community culture.
Stay tuned for more reports
This massive big hall. Can't wait to start doing stuff here!
There is already an apartment out the back for residency artists with work space,
sun room
and bedroom
plus cafe and offices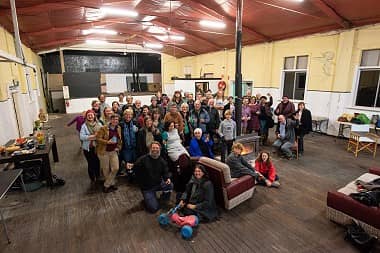 Thank you to the crowd of locals and artists who helped us warm up WAYOUT on a cold winter's night
Wayout is just one part of our transformation from a biennial festival to a year round concern, generating benefit to our Kandos and our Contemporary arts communities year round. Help us make this ambitious dream come true and contribute to our fundraising campaign here (it's Tax Deductable!)
---
POST BY
Categories